Hello and welcome to my site if you are new here you are in for a treat and i definitly advise you to join my site (become a member)



but if you already are then you know exactly what you're getting yourself into....ME!!



Im LOLA SEX your most pleasurable, erotic and kinky new charm here on Southern-charms.com



on my site you will see lots of the things you wanna see like gilr*girl smoking pantyhose feet fetish pics school girl video and soon toy play!!  i encourage you to send requests as i respond to all my emails myself daily!! updates are made at least twice a week and its always something new and exciting to view and get turned on by!!



so dont hesitate cum inside sit back and enjoy watching me playout all my erotic fantasies....see you inside!! 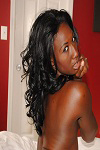 xxx, LOLA SEX!  