Classy Woman Turned Horny Slut

I love getting all dressed up, and then taking it off, slowly and sensual......Removing my lacey dress to tease you with my sexy black full slip and red trampy push up bra.....

Knowing as I reveal more and more of my curvy body that you're getting so very excited.....

I can almost hear your zipper as you reach for your throbbing cock.One boob out.........

and you begin to stroke. Both boobs out.....Full, soft and saggy, your eyes are glued to my tits. You like how they jiggle as I remove my sheer pantyhose. You imagine pulling my nipples into your mouth......

I fantasize that too ;)

My bare spread thighs, so soft and creamy.......invite you to explore and enjoy my moist, wet pussy.

Are you jerkin' for me baby?

It feels good doesn't it.........

I like it too

;)

Join Me

. I update 4 times a week!

XXX Fetish Videos

- My newest video, "Bouncing Tits & Big Ass" is available on my SC Video page.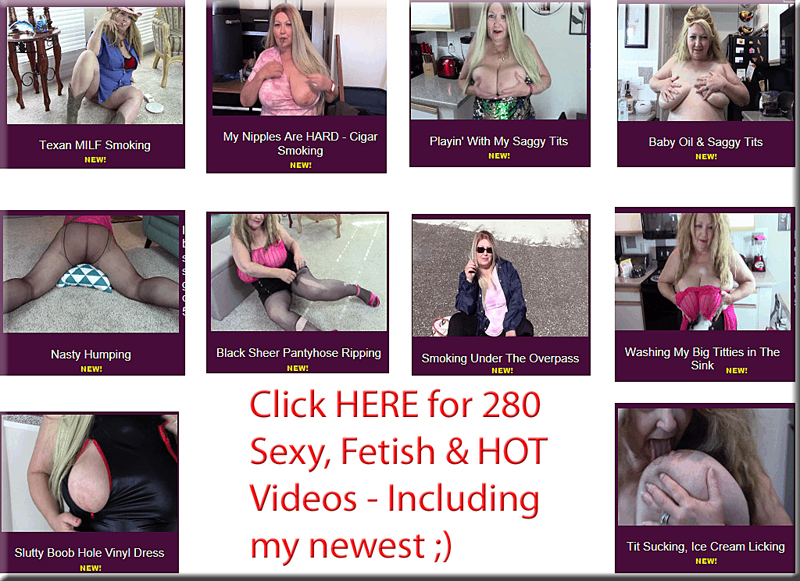 Lusty Kisses, Sultry Serena