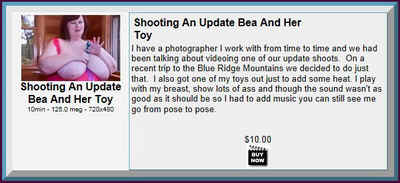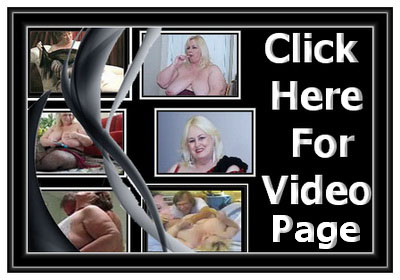 Who is Bea Brite? Is she an object of beauty and desire, a sultry temptress, or just an ordinary woman with a naughty side? I like to think I'm a little of all three and a lot more. I am a mature curvaceous woman who enjoys sexy clothes and lingerie not to mention a passion for stiletto heels and nylons. I love to tease, seduce and bring your fantasies to life and a few of my own along the way. I've always enjoyed being in front of the camera and I enjoy what I do and I love being teasingly sensuous and seductive. Southern Charms has given me just the right forum for fulfilling my fantasies and my wild side.
I can be a bit quirky and I love to laugh. I find laughter to be wonderfully sexy, at the right time and in the right place of course. You'll find I can be a take charge gal in the office, a little or a lot domineering with a whip in my hand, or a thoroughly free and uninhibited nymph in the great outdoors, but for the most part I have a softer teasing side. There are times when I let my inner "slut" out or I can be very much the lady or all soft and demur. I can be the lady next door that always puts a strain on your jeans or I can be outrageously bawdy. I am many things, but I always try my best to bring your desires to the forefront. You are the one I'm here to tempt and seduce.
There is plenty of me to see with over 60 videos and more being added and over 70,000 photos in over 900 updates soon to reach a 1000 plus. This BBW MILF is here twice a week working her magic and weaving her web to bring you into my world. I do have some hardcore, but my persona is more one to one with you. You can always find me at beabrite.com or write ! to me at beabritesc2@ymail.com. I'd love to hear from you.
Love and kisses, Bea