DVDs

Sammie now has over 700 minutes of footage available on DVD. You can either buy via money order sent snail mail to:

sammie
c/o IVE
P.O. Box 121610
Melbourne, FL 32912-1510
(Leave the "TO:" section of the money order blank!)

or via paypal
(sammie_SC@yahoo.com)

$60/each

Each DVD usually runs around 100 minutes, so you are paying much, MUCH less of what you would have paid if you would have bought each video separate. What a deal!

All DVDs will be shipped via Media Rate unless you add $5 for shipping and handling with delivery confirmation (highly recommended, so both you and I can track its progress). All DVDs will be shipped in a discreet DVD mailer.
More DVDs are in the works, so stay tuned!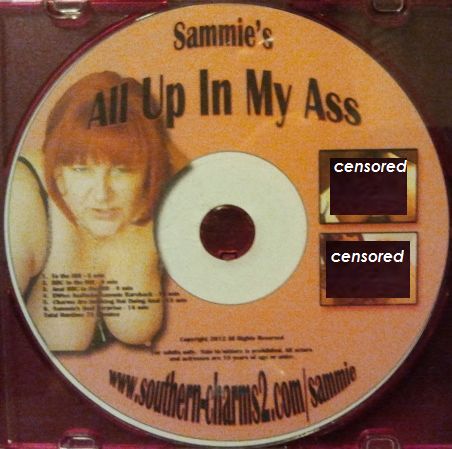 Sammie's All Up In My Ass
Runtime 73 minutes

1. To The Hilt - 8 min
2. BBC To The! Hilt - 9 min
3. Anal BBC To The Hilt - 9 min
4. D Wise ! Assfucks Sammie Bareback - 11 min
5. Charms are Smoking Hot Doing Anal - 15 min
6. Sammie's Anal Surprise - 16 min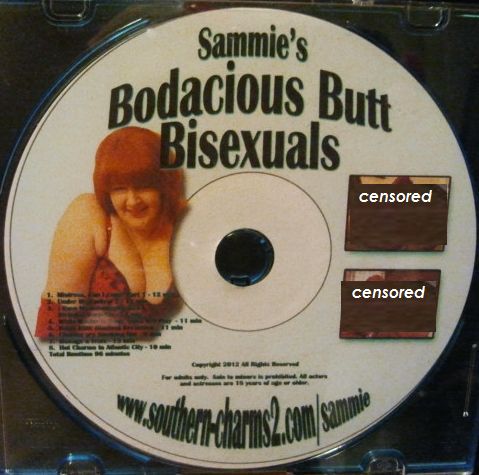 Sammie's Bodacious Butt Bisexuals
Runtime 96 minutes

1. Mistress, Can I Cum? Part 1 - 12 min
2. Under My Control Part 2 - 12 min
3. I Gave My Submissive As A Birthday Surprise - 17 min
4. While Master Is Away, Sluts Will Play - 11 min
5. Busty BBW Bisexual Breaktime - 11 min
6. Charms are Smoking Hot - 8 min
7. Menage a Trois - 10 min
8. Hot Charms in Atlantic City - 10 min
!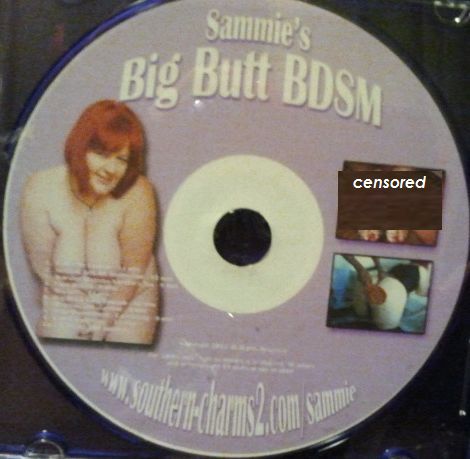 Sammie's Big Butt BDSM
Runtime 101 min

1. Under My Control - 14 min
2. Sensual Jerk Off instruction - 12 min
3. Worship Mistress Sammie's Ass - 8 min
4. I Got Duked - 9 min
5. Yes, Sir! - 14 min
6. Big Black Cock Footjob - 12 min
7. Mistress and slaveboy - 8 min
8. Slave Punishment - Facesitting - 9 min
9. Cum Eating Slave - 15 min
!>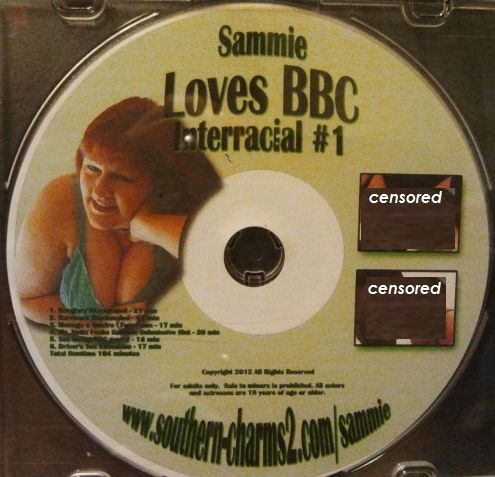 Sammie Loves BBC - Interracial #1
Runtime 104 min

1. Burglary Blackmaled - 21 min
2. Bareback Blackmaled - 13 min
3. Menage a Quatre - Foursome - 17 min
4. Mr Nuttz Fucks Sammie the Submissive Slut - 20 min
5. Sex Swing BBC Part 2 - 16 min
6. Driver's Sex Education - 17 min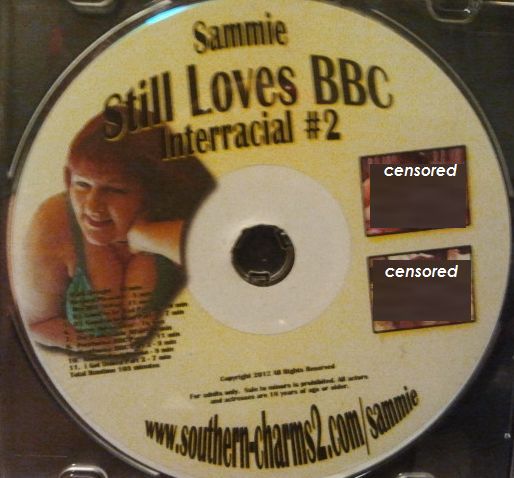 Sammie STILL Loves BBC - Interracial #2
Runtime 103 minutes

1. Dark Delight - 10 min
2. Beyond Pleasure - 5 min
3. The BBC Nurse - 11 min
4. It's Good to Be Bad Part 1 - 10 min
5. It's Good to Be Bad Part 2 - 7 min
6. Horny Housesitter - 16 min
7. The Dark Gable Affair - 9 min
8. Penthouse BBC Part 1 - 11 min
9. Penthouse BBC Part 2 - 9 min
10. Blowin' Cock Smoke - 8 min
11. I Got Duked Part 2 - 7 min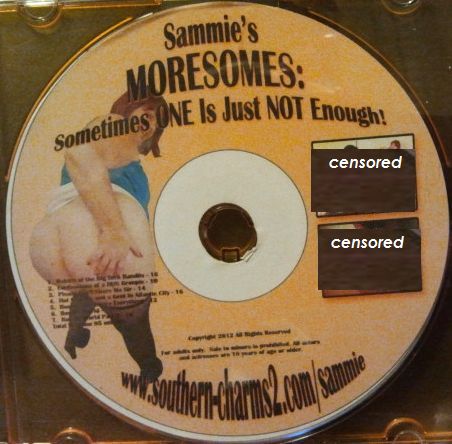 Sammie's Moresomes - Sometimes ONE Just Is NOT Enough!
95 minutes

1. Return of the Big Dick Bandits - 16 min
2. Confessions of a Big Dick Bandit Groupie - 10 min
3. Please Don't Share Me, Sir! - 14 min
4. Hot Charms and a Gent in Atlantic City - 16 min
5. Roommates Share EVERYTHING - 12 min
6. Roc My World Part 1 - 11 min
7. Roc My World Part 2 - 16 min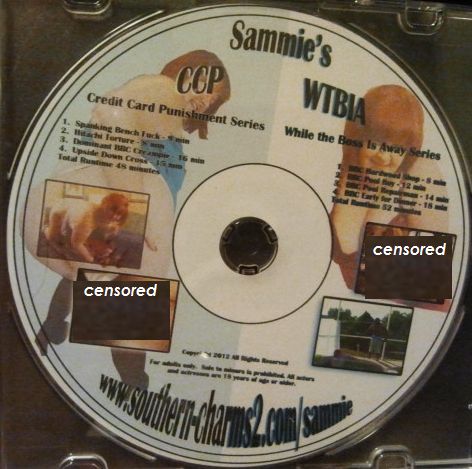 Sammie's Credit Card Punishment Series AND While the Boss is Away Series
CCP Runtime 48 minutes, WTBIA Runtime 52 minutes, Total Runtime 100 minutes

CCP 1. Spanking Bench Fuck - 9 min
CCP 2. Hitachi Torture - 8 min
CCP 3. Dominant BBC Creampie - 16 min
CCP 4. Upside Down Cross - 15 min
WTBIA 1. BBC Hardwood Shop - 8 min
WTBIA 2. BBC Pool Boy - 12 min
WTBIA 3. BBC Pool Repairman - 14 min
WTBIA 4. BBC Early for Dinner - 18 min